X
Dealer Login
Please login with your user information.
X
Oturumunuz başarılı olarak sonlandırılmıştır.
Cantaş'ı tercih ettiğiniz için teşekkür ederiz.
X
Giriş yapılamadı
Girdiğiniz hesap bilgileri veya şifreniz hatalı,
lütfen kontrol edip tekrar deneyiniz
X
Sizi Arayalım
Bilgi almak istediğiniz konuyu ve iletişim bilgilerinizi yazın. Sizi arayalım.
Thank you,
We will get in touch with you as soon as possible.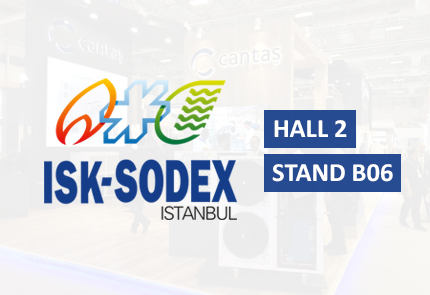 ISK-SODEX 2023
Hope to see you at ISK-SODEX 2023, which is coming soon.
2023-09-25
ISK-Sodex fair, which is the HVAC&R, Insulation, Pump, Valve, Plumbing, Water Treatment, Fire, Pool and Solar Energy Systems fair will take place at Istanbul Expo Center between 25-28 October. As Cantas Cooling you can visit us at Stand no: B06 in Hall 2,and get information about our new products.