X
Dealer Login
Please login with your user information.
X
Oturumunuz başarılı olarak sonlandırılmıştır.
Cantaş'ı tercih ettiğiniz için teşekkür ederiz.
X
Sizi Arayalım
Bilgi almak istediğiniz konuyu ve iletişim bilgilerinizi yazın. Sizi arayalım.
Thank you,
We will get in touch with you as soon as possible.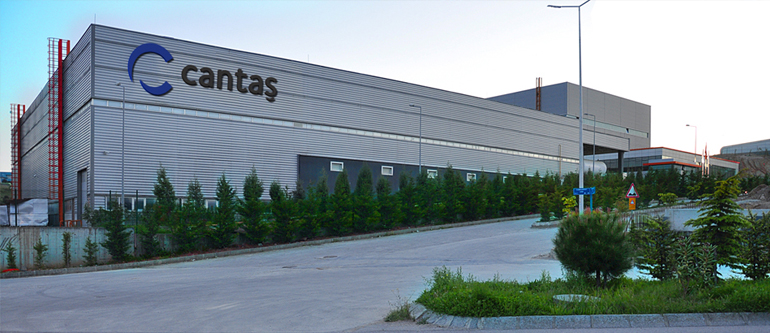 Company
Welcome to Cantaş,

With more than 40 years experience in heating, cooling and air conditioning industry, Cantaş is seeking to continue its way certainly in the aim of providing you the best service.

Our most important source of motivation is consciousness and responsibility of our leader Turkish firm position in our industry which we have acquired with the help of our allies' affection and cooperation.

Being a member of Cantas Group, Cantas Refrigeration Systems Industry and Commerce Co.,Ltd. has been very imporant in refrigeration industry not only because of providing lots of World Well-Known brands in this industry but also feeling itself inseparable part of this industry and making all its investments through into this industry. From this perspective, our company has made its investments in Gebze Cantas facility which is about 20.000 m2 and including Europe's and Middle East's most modernized refrigerant filling station, sheet metal cuting-slicing facility and unique capacity and modern warehouse.

In quality of management issue, Cantas has acquired ISO 9001 Certificate of Quality Management System furthermore, Cantas has also acquired ISO 14001 Certificate of Environmental Management System and OHSAS which Cantas has achieved being the only company to have these certificates.

The keystone of our service success is Cantas staff's hardworking and own abilities. As a result of our staff's hardworking and abilities, our product quality, delivery time and aftersales services has been proved by all over the world refrigreation industry.So we can say that Cantas means superior product quality, competitive price and delivery from stock. We are grinding away not only for satisfy our client's reuests but also surpass market condition and necessities.

Since 1979 during our cooperation,we all see HVAC industry as our family and Cantas welcomes all allies' quality,service convenience,competitive price and payment terms requests with adding new models to its product range. In this context we invite all world refrigeration companies to build up a shiny future with professional cooperaiton focused on trust and profit base.