X
Dealer Login
Please login with your user information.
X
Oturumunuz başarılı olarak sonlandırılmıştır.
Cantaş'ı tercih ettiğiniz için teşekkür ederiz.
X
Giriş yapılamadı
Girdiğiniz hesap bilgileri veya şifreniz hatalı,
lütfen kontrol edip tekrar deneyiniz
X
Sizi Arayalım
Bilgi almak istediğiniz konuyu ve iletişim bilgilerinizi yazın. Sizi arayalım.
Thank you,
We will get in touch with you as soon as possible.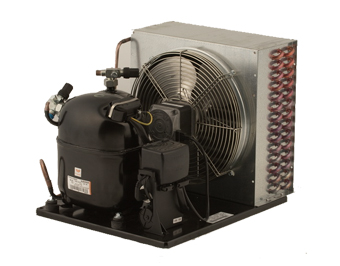 80.70.020
FrigoCraft L002.A01SF4125.N2140G.EP5 Condenser Unit
Technical Information
Documents
Without Housing Type
Her.Reciprocating and scroll compressors and Frigocraft brand fan motors are used in Without Housing type products. These products are mostly used for commercial refrigerators with internal compressors.
Apart from standart production, products which is specialized according to case designs of refrigerator manufacturers, is also being produced.
Standart equipments used in products: Compressor, aluminum blade – inner grooved, condenser that has widely pitch spaced formed with copper tube, fan motor, grill or stand according to condenser, blade, filter dryer and chassis. They are being produced as single, double or triple fans in different chassis according to capacity. The products has been designed for getting optimal advantage from place and assembly (the height of the entire product is max 300 mm). After piping, assembling and tests they are packed. Thus they can be dispacted from our stocks directly.
Technical Features
General Features
Production Facility
Turkey
Type of casing
Condensing Units
Application
-25/45°C EN12900/10K-SH
Application Areas
Frost Serie
Room Volume - V (m³) (+40°C)
2
Room Volume - V (m³) (+45°C)
2
Room Volume - V (m³) (+50°C)
1
Cooling Capacity (Watts) (+40°C)
461
Cooling Capacity (Watts) (+45°C)
421
Cooling Capacity (Watts) (+50°C)
380
Energy Efficiency (COP)
1,29
Body Model
FrigoCraft Base Plate -01 (450*450 - 2,00 mm)
Compressor Features
Compressor Type
Hermetic Reciprocating
Compressor Crank Heater
-
Compressor Quantity & Power (Pcs-Hp)
1 x 0,50
Compressor Power Sup. (V / Ph / Hz)
220 - 230 / 1 / 50
Compressor Discharge line (Ø inches)
1/4"
Dompressor Suction line (Ø inches)
5/16"
Condenser and Fan Information
Condenser Model
FrigoCraft Condenser - 03 (B-20926)
Condenser Capacity Watts Dt = 15 °C
1.090
Condenser Fin Space (mm)
2,50
Condenser Surface Area (m²)
2,59
Fan Motor Brand
FrigoCraft
Rotation (RPM)
4 Poles (~1.400 RPM)
Fan Brackets & Grills
Q Fan Wire Grill G254A 270x300x290x35 (1bx=50 pcs.)
Fan Motor (Quantity x Diameter)
1x250
Fan Motor Input Power (kW)
1x0,600
Fan Motor Power Sup. (V / Ph / Hz)
220 - 230 / 1 / 50
Fluid Line
Controls
Combined Pressure Control
-
There are
12
documents for this product.
FrigoCraft L002.A01SF4125.N2140G.EP5 Condenser Unit
FrigoCraft L002.A01SF4125.N2140G.EP5 Condenser Unit
FrigoCraft L002.A01SF4125.N2140G.EP5 Condenser Unit
FrigoCraft L002.A01SF4125.N2140G.EP5 Condenser Unit
FrigoCraft L002.A01SF4125.N2140G.EP5 Condenser Unit
FrigoCraft L002.A01SF4125.N2140G.EP5 Condenser Unit
FrigoCraft L002.A01SF4125.N2140G.EP5 Condenser Unit
FrigoCraft L002.A01SF4125.N2140G.EP5 Condenser Unit
FrigoCraft L002.A01SF4125.N2140G.EP5 Condenser Unit
FrigoCraft L002.A01SF4125.N2140G.EP5 Condenser Unit
FrigoCraft L002.A01SF4125.N2140G.EP5 Condenser Unit
FrigoCraft L002.A01SF4125.N2140G.EP5 Condenser Unit
Currency
USD and EURO are updated instantly
LME

Dollar
28,0775

Euro
29,743